Ghost mannequin effect for product photos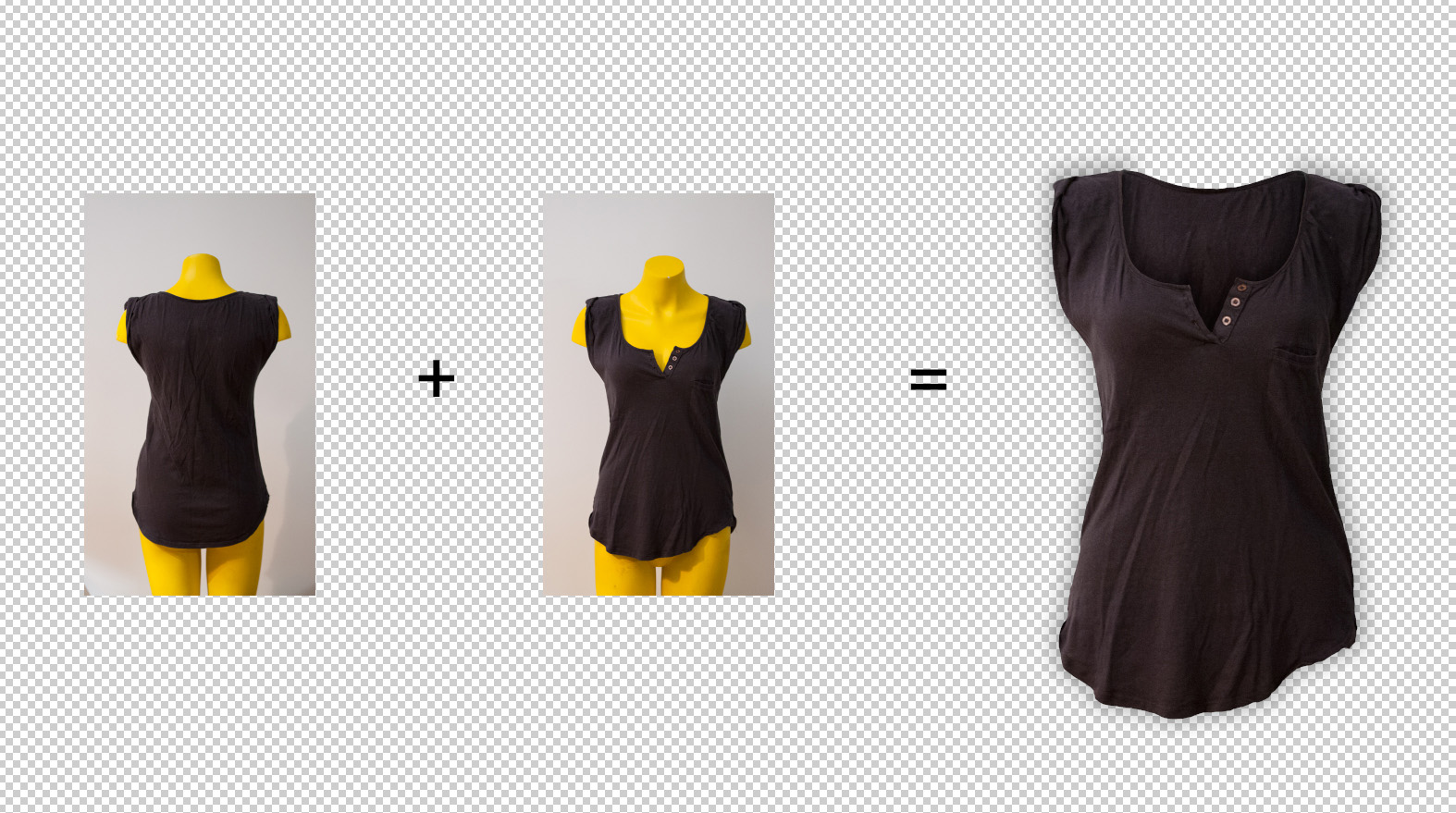 Clipping photos for clothing retailers is one thing, but beautiful images are another. Presenting clothes in an appealing way is not as easy as it might seem. If you want your online shop for clothes to look professional, you should photograph your products using the ghost mannequin technique.
Product photos: clothing
It might seem like you could just spread out your clothes on the floor, photograph them and have them clipped, but there's another, more professional way of taking product photos of clothes.
Using mannequins instead of models?
You don't have to book a model to sell clothing on your website, but your customers should be able to see what your clothes look like when worn. But you don't want to use your clothing form in your final product photo: you're selling clothes, not mannequins. Enter: the ghost mannequin technique.
Clipping photos and the ghost mannequin technique
We do more than just clip your photos, we can also get rid of unsightly mannequins. Be it a plunging neckline or an open jacket, we can make mannequins disappear and your customers can focus on your clothes. Product photos that were edited using the ghost mannequin technique stand out from the crowd and give your web shop a professional look.