Almost every photographer and every agency has had to clip hair before. If you didn't know before trying your hand at that, you'll notice then that clipping can be very tedious. You can't just use clipping paths, it's necessary to work with masks and transparent areas.
The Power of Clipping and Background Removal from Model Pictures When it comes to model pictures, the quality of the image is of utmost importance. Professional photographers understand that making a model look her best involves more than just taking a great picture. It is also necessary to adjust certain elements of the photo, such as clipping and background removal.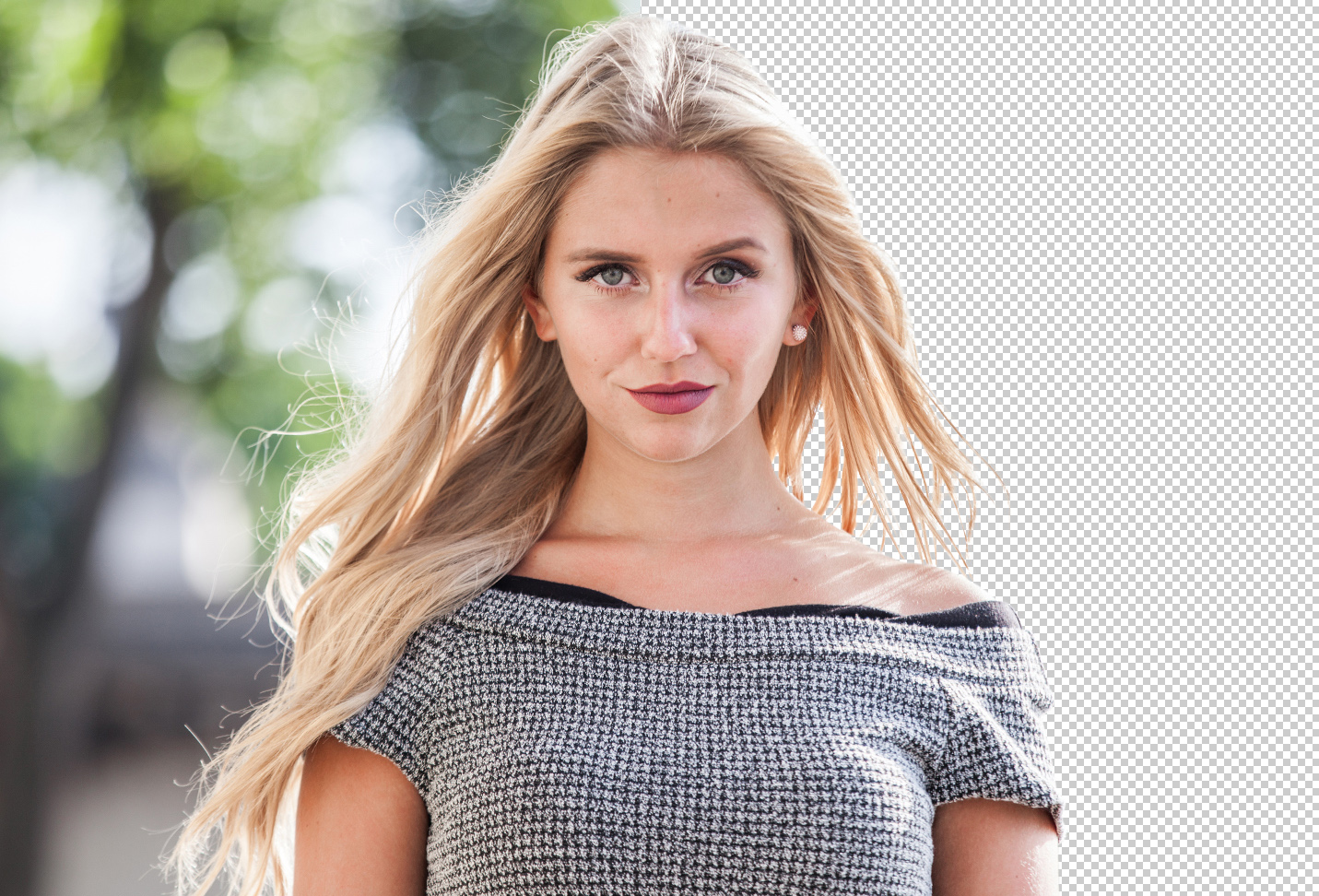 We offer clipping services – even for hair
Even if you only need one single photo clipped, PimpYou offers a photo clipping service for all of your clipping needs. Depending on the complexity of the image, clipping hair can take up to two hours per photo. Our team of 120 photo editors can clip between 400 and 500 photos per day.
Clipping is the process of cutting out a part of an image from its main background. This technique can be used to remove distracting elements from an image, such as other people or objects in the background. Professionals may also use clipping to create a composite image by combining two separate images into one. Background removal is another important element in model photography. This process involves removing the original background and replacing it with something more suitable for highlighting the model's features, such as a plain white backdrop or a stunning outdoor landscape. In addition to making the subject stand out, this technique can also be used to add tonality and atmosphere to an image. Using both clipping and background removal together can have powerful results when it comes to creating stunning images of models.

By using these techniques, photographers are able to focus on the nuances of their subject's features while also creating an aesthetically pleasing atmosphere around them. This combination makes for pictures that are persuasive in their tonality and evoke strong emotions in viewers. All in all, clipping and background removal are valuable tools for professional photographers looking to take their model photography to the next level. With these techniques, photographers can create beautiful images that convey powerful messages through their tone and atmosphere.
Our prices for clipping hair depend on the number of images and the complexity of the task. If you need multiple photos clipped, 1.79€ per image is a realistic talking point.
The images can be saved in front of a transparent background or with masks. Message us for an individual offer!