Argentina, San Francisco and Paris
Flavia Raddavero was born in Argentina and spent almost 20 years living in Buenos Aires without even even suspecting that she might have a talent for photography. In 1981, she leaves South America "on the spur of the moment" and goes to San Francisco, where she learns a new language and takes up a number of art classes, one of which is photography.  Overnight she discovers her passion for photography that is still with her today.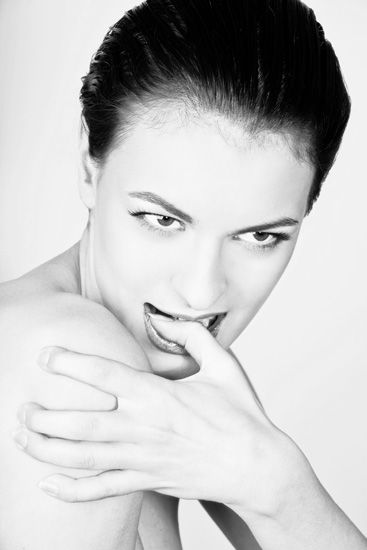 It was love that made Flavia leave for Paris in 1996, her darkroom in tow, where she's been living and working ever since. Flavia's customers love her for her passion and leave her enough room to live it out during their sessions. As she puts it, "the real interaction between the model and me develops during the photoshoot!" She seldom works with a concept from the get-go and mostly just sets up a certain  framework for her photoshoots.
Her photo studio isn't just a studio, but more of an artist's workshop that thrives on a certain amount of chaos. Flavia started using digital photography in 2007, "but it was difficult in the beginning", she says, because her new digital camera dozed in a grey box for almost 6 months before she could make herself take up the new medium. She still takes her trusty old Pentax 1000 to every photoshoot. Flavia works in fashion and beauty photography, and her work is appreciated by designers and fashion labels alike. If you want to buy one of her pictures, you better hurry up: most of them are limited to 10 prints.
http://www.flaviaraddavero.com/