Even if it doesn't feel like it, summer is approaching and a lot of couples decide to get married when the days get longer. PimpYou also edits lots of wedding pictures, which means that when wedding season is upon us we start editing lots of wedding photos!
With our service, photographers don't need to spend as much time editing wedding photos
Professional photographers have started using photo editing services to get their wedding photos back to their clients much faster. That's especially important during wedding season; many photographers take more than 1000 photos during a wedding, and end up with more than 400 images that need to be edited. If a photographers works at two weddings each weekend that means a lot of work that needs to be done as quickly as possible.
We work with more than 120 professional image editors
One single wedding photographer just won't be able to edit all of these pictures with as much detail as they would like to. That's why Pimpyou offers a professional photo editing service for wedding photos! Let us take some weight off of your shoulders during wedding season and concentrate on what you do best: capturing all of the amazing moments that happen on the most beautiful day in a couple's life.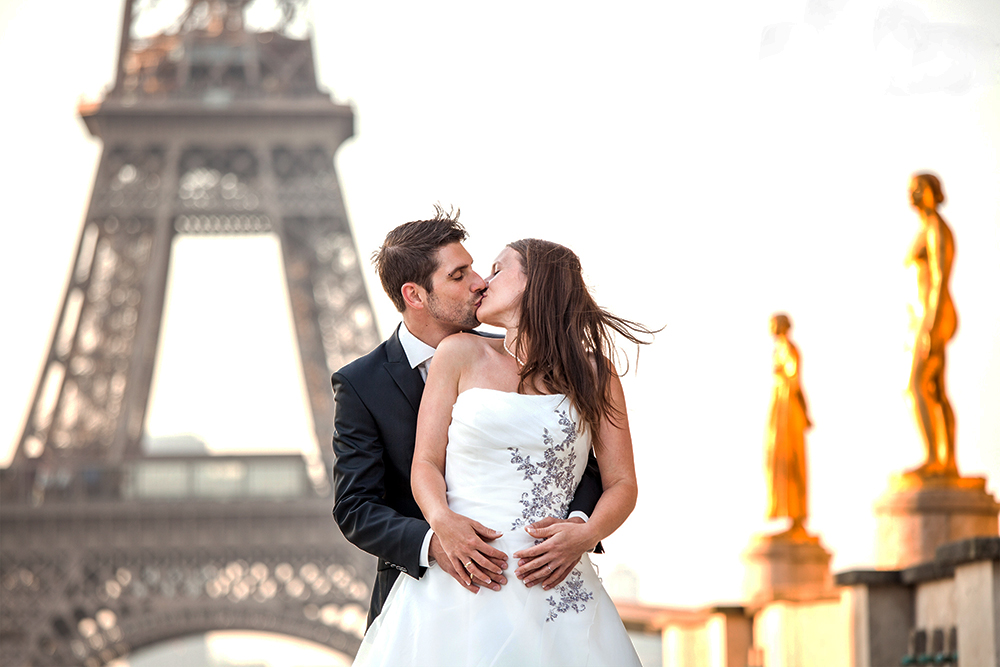 How do we edit wedding photos?
PimpYou offers three different kinds of photo editing. We can edit wedding photos in regards to colour correction, contrast and lighting. Correcting contrast and colour will only cost you a couple of pounds per photo! It's also possible to order a more high end edit, which includes beauty retouching. Depending on the number of images that need to be edited, we can make you an individual offer for your order. Looking for something a little more special? We also offer photomontages! We have experts on our team who will work out your special project with you in no time.
Wedding photos from an amateur photographer?
Not everybody can afford to hire a professional wedding photographer, which is why some people prefer to ask an amateur photographer to take their wedding photos. That's quite alright, but you can't really compare them to professional wedding photos. Our team can transform your amateur photographs into professional wedding pictures! Some amateur photographers don't really have an eye for the right background yet, and you don't really want to deal with than rubbish bin or a lamp post in the background, right? You want the newly wedded couple to shine! PimpYou can remove unwanted objects from your wedding photos, correct the shadows falling on the bride's face and adjust colours and contrast.